SOLS is offering swimming lessons in Hyde Park within the school grounds of Walford Anglican Girls School, Junior Campus.
The school grounds boasts a wonderful outdoor heated pool perfect for swimming lessons during the warmer months of Adelaide. Our Term 4 program will begin partway through the term and conclude on the Saturday 19th December. During the school holidays we will be offering splash days as well as stroke development workshops. Our Term 1 program will run with the Walford Anglican Girls School term dates.
Whether your child is in Kindy or school, it is never too late to learn to be safe and swim independently in the water. We have developed a curriculum to ensure that our students have a solid knowledge of the foundation skills and are challenged to reach their full potential. The foundations skills we teach are invaluable to our students learn to swim journey.
Our 30 minute group classes aim to teach children progressively:
The importance of being comfortable and relaxed in the water
Breath control
Buoyancy and floating techniques
Propulsion through the water
Strokes
SOLS will be offering group lessons from Monday to Thursday during the hours of 3.30 pm to 6.00 pm and Saturdays during the hours of 9.30 am to 12.00 pm.
See map below for access to our SOLS at Hyde Park location.
Make a booking and sign up below.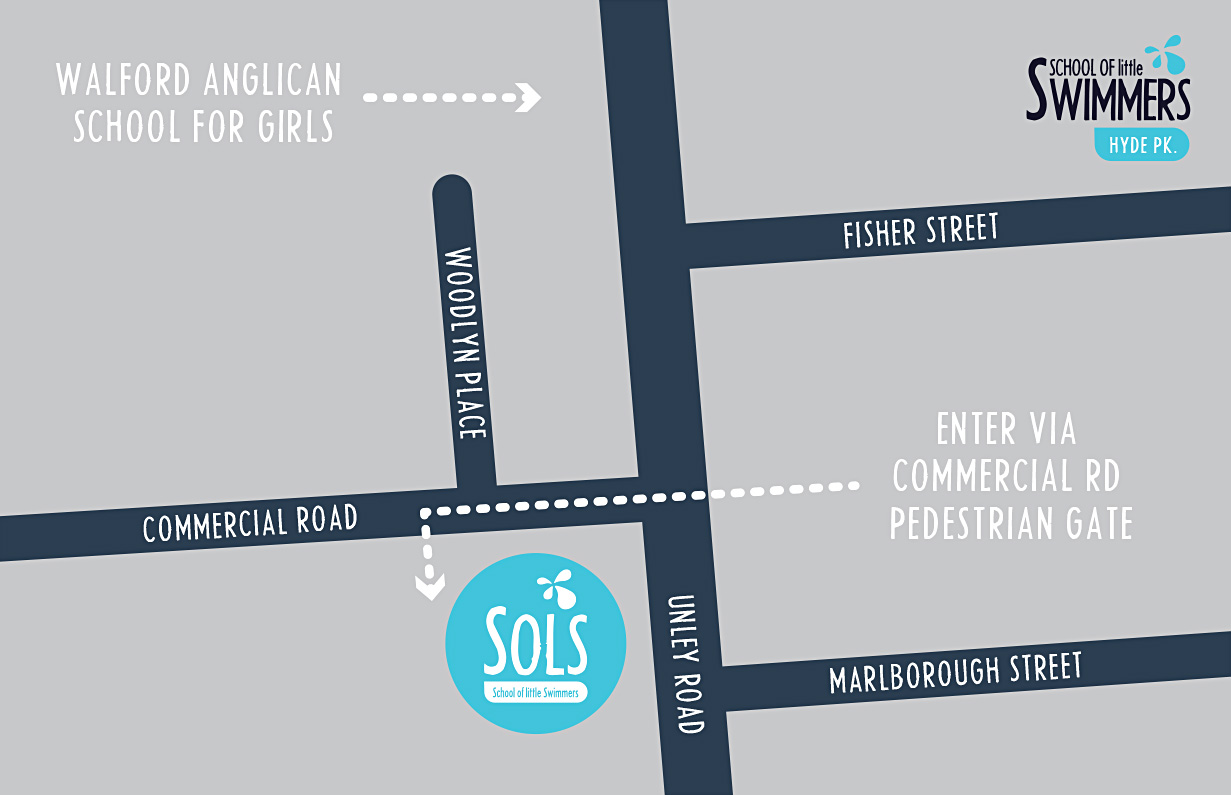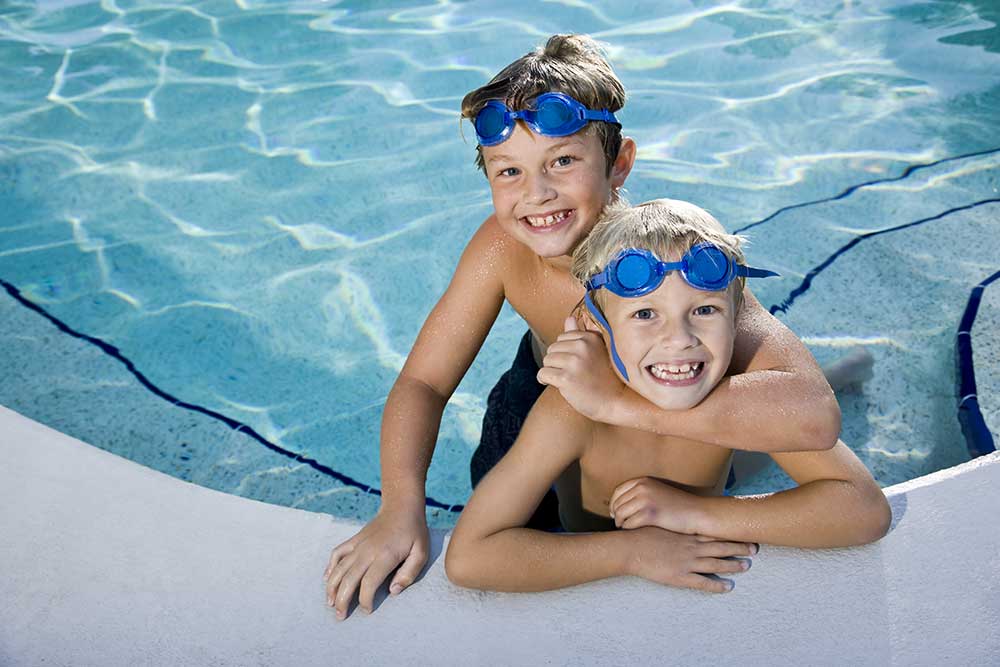 How do I sign up for swimming lessons at Hyde Park?
SOLS offer a convenient online registration, if you know the level of your child you can book directly via our customer portal
Alternatively you can phone our office on 8460 0095 and we can help you determine which class will be best suited to your child.
What age does my child have to be to enrol for lessons at Hyde Park?
SOLS will be offering lessons to school age children from 4 years of age at Hyde Park. If you are interested in lessons in lessons for children under the age of 4 years old we would recommend enquiring about our lessons at Klemzig.
Do I need to be a student of of Walford Anglican School for Girls to enrol for swimming lessons with SOLS?
Our program welcomes the Walford community along with the local and wider community to participate in small group lessons for school-aged children.
How do swimming lessons work at Walford Anglican School for Girls?
Once school has finished for the day, SOLS has the pleasure of offering, after school classes as well as Saturday morning swimming classes on the Junior Campus of Walford Anglican School for Girls. Lessons are available to the Walford and wider community. Follow our map to find us!
Do you have a School Holiday Program?
SOLS will be offering 'Pool Party Splash Day's' as well as stroke development workshops during the January School Holidays.
How do I determine which level I should enrol my child in?
Placing a student into the correct level is extremely important when it comes to development and progress. If you are unsure which level to place your child in we would recommend calling our office and we can help you determine this over the phone, you can reach our office on 08 8460 0095.
How are fees charged?
Fees are invoiced monthly in advance on the 20th of each month and debited on the due date. If the due date falls on a weekend, your fees will be debited the following Monday.
What happens if we are unable to attend a lesson?
SOLS has a generous system that allows for makeup lessons for absences that are notified more than 12 hours before the lesson. A makeup lesson can be organised through the customer portal.
What happens when there is dangerous weather?
SOLS watches for weather warnings regularly. When dangerous weather is expected SOLS staff stay alerted and will cancel lesson in the event of a weather warning that will effect the Hyde Park area. To ensure that you stay up to date make sure have installed the 'The iClassPro App'
Where can we park our car?
There are several places where you can park your car. We suggest using the car park off Woodlyn Place as this is closest to the entrance gates. Alternatively you can park in the Walford Carpark next to the gym entering via Northgate Street or along Malborough Street opposite the school grounds.
Book your lessons with SOLS Hyde Park to experience the best swim school.