IT'S NOT TOO LATE TO LEARN TO SWIM! SOLS CAN HELP YOU INCREASE YOUR SAFETY AROUND WATER AND THEN REAP THE BENEFITS! WANT TO REFINE YOUR STROKE OR GET FIT? WE CAN HELP WITH THAT TOO!
SOLS wants you to enjoy the water. A fantastic environment to exercise or just for pleasure, being able to experience being in water is something that everyone should be able to do. Safety is always number one on our agenda and it is a great relief once someone is able to keep themselves safe in the water. From there, the possibilities can be endless!
Fitness can be working on your stroke development or joining in on an aqua aerobics class. At SOLS, we have the know-how and the programs to do all of these. Our teachers will professionally work with you to achieve your goals, tailoring your needs around what will work best for you. We want you to feel comfortable while learning and exercising, making the experience a positive one and hopefully encouraging you to want to go further. Never hesitate to talk to your teacher about your concerns, we want you to swim!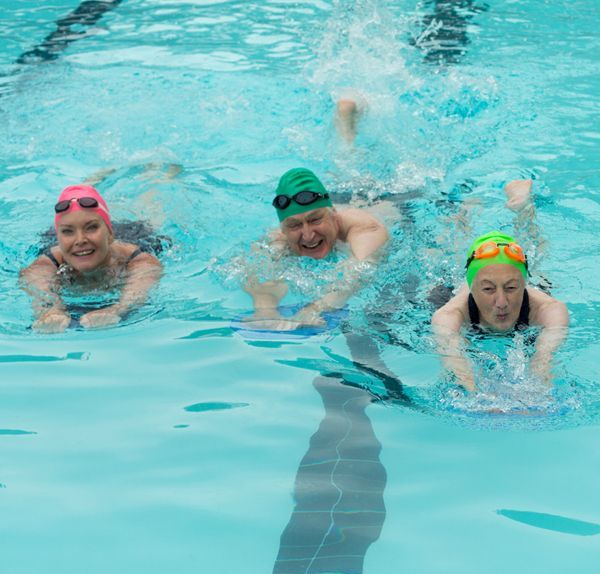 ~ Clean swimwear (Tip: Rash tops can make you cold! Although they keep them warmer in the water, as soon as they get out, they instantly have a cold and wet material clinging to their bodies. We also suggest firm fitting swimwear as it will help you perform correctly.)
~ Goggles (Tip: Purchase a good pair of goggles! Leaking or fogging goggles can waste a lot of practice time.)
~ Swim cap
~ Change of clothes (Tip: Use our family size change rooms to wash and dress, you are then ready to carry on with the rest of your day.)
~ Thongs
~ Towel (Tip: We recommend bringing two towels)
~ After swim snack and drink (Tip: It is common to be hungry after a swimming lesson)