WETFIT
WetFit, commonly known as aqua aerobics, is our aerobic workout in the water. If you enjoy exercising in a group atmosphere, you will love our water-based fitness classes. Our WetFit classes are suitable for everyone and we welcome everyone to join. Our friendly instructors will guide you through your classes to ensure that you are comfortable and performing the skills correctly.
"Water does not discriminate against age"
Our 
WetFit

 classes
Are low impact
Ideal for burning calories and body toning
Great for building strength and flexibility
Excellent for aerobic exercise
Provides almost 12 times more resistance in comparison to exercising out of water.
Thinking about WetFit 
post injury
The buoyancy provided by water creates a low impact environment which is a useful treatment modality available for injuries, conditions, general aches and pains and is able to heal the body in a variety of ways. The warmth and the heated water itself supports the body, improves stability, promotes circulation, decreases pain, helps the muscles relax improving flexibility and provides resistance for strength training.
All of this allows individuals who engage in WetFit classes to start the healing process earlier and recover faster than others, returning to a happier healthier life sooner!
Thinking about WetFit 
during pregnancy
Pregnancy can be a painful time for a lot of expecting mums; muscle and joint pain is common during pregnancy. Exercising in water helps ease the weight on joints due to the buoyancy that is provided in water and can ease all those aches and pains. Water based exercise has numerous more benefits during pregnancy such as improving circulation, improving posture, helping with fluid retention and odema, helping control blood pressure assisting with weight management and generally improving mood and sleep.
During the classes please ensure that you stay hydrated and take breaks as required. Notify your instructor if you are pregnant to allow for appropriate modifications if required.
Like all fitness classes we recommend that you seek professional medical advice prior to engaging in our WetFit classes. Notify your instructor of any medical conditions that could impact on your performance before you begin, and make sure you take the class at your own pace.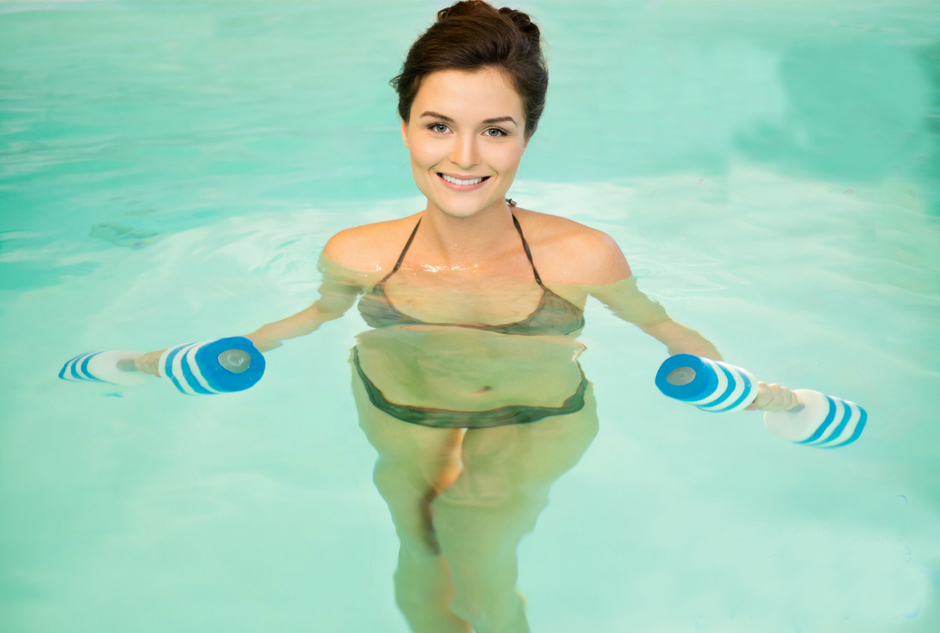 How to book
WetFit classes can be booked online now. Simply click the button below. If you have any queries, feel free to  contact our team today!
WetFit is an exciting class that include movements from Yoga, H.I.I.T, and much more, and has been designed to inspire and challenge your body, mind and soul. Our classes are suitable for all abilities and age groups. Each session runs for 45 minutes.