We teach your kids to swim!
Could you swim to save your children?
Most children in Adelaide learn how to swim from a young age. As parents, you now have access to information and an understanding of the importance of learning to swim from a young age. However, there is very little information about the importance of knowing how to swim as a parent.
As a parent being able to swim is essential to the safety of your children, especially living in Adelaide where water-related activities surround us. If your child found themselves in difficulty could you save them?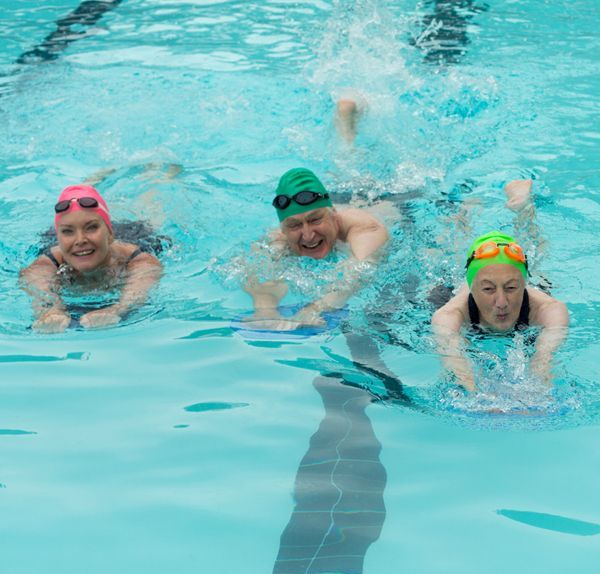 Thinking about swimming lessons as an adult can be daunting. You might be thinking that only children learn how to swim – and you would be wrong! SOLS has taught many adults how to swim especially parents of our little swimmers.
Our private lessons are perfect if you are feeling nervous about the experience of learning to swim. Our boutique facility in Klemzig is quiet and private. Our continuity of lesson content offers you a variety of opportunities to start your journey of adult swimming lessons. SOLS is able to cater to your abilities and work with you to introduce you to the water or help you improve your technique and fitness. Our private swimming lessons for adults are tailored to meet your needs as well as your personal goals.
Our private adult swimming lessons will teach you:
About the importance of being comfortable and relaxing in the water

Breathing and buoyancy techniques

Floating and, gliding

Propulsion through water

Survival strokes and,

Competitive strokes
The best part of learning to swim as an adult is that swimming does not discriminate against age. Health care professionals now realise the significant benefits that swimming and aquatic exercise have on an adult body. Swimming is one of the most beneficial activities for your cardiovascular, muscular, and joint mobility!
Contact us to book your private swim lessons.